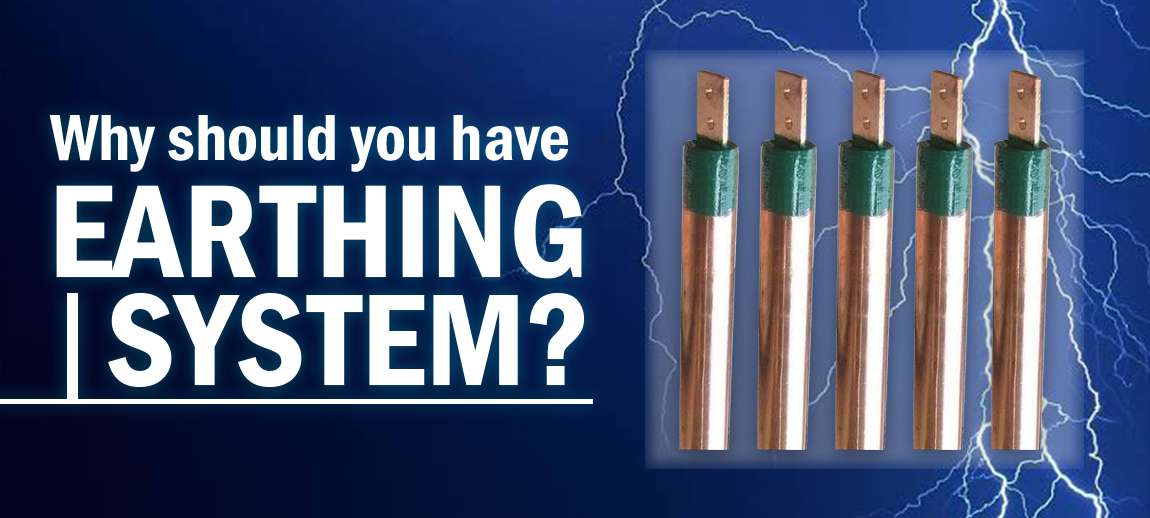 Earthing or grounding, connects an electrical system to the Earth for safety and Equipment performance. It involves connecting a metal conductor (like a wire) from the Equipment system to the ground, serving as reference point.
Earthing ensures that excess electrical current flows safely to the ground, preventing electric shock, equipment damage and fires.
In Electrical Systems, Grounding is done by connecting a wire or rod to the ground at the point where electricity enters from the source point of power source. This wire run from the system to the ground, either buried or connected to a ground rod.
Grounding is important in electronics and electrical system to reduce noise, eliminate static charges and provide a voltage reference. It's achieved by connecting the metal chassis or circuit board to the ground, which allows current to flow through it and preventing static charge buildup in the system in case of short-circuit.
Important points to provide earthing to any system: 
1. Identify the grounding point of application and Local area.
2. Choose an appropriate grounding wire for connecting the system.
3. Connect the wire to the equipment.
4. Connect the wire to the ground using a suitable connector.
5. Testing is Important for grounding system to ensure proper functioning.
6. Timely calibration is required to validate the Grounding system.
The number of earthing connections required depends on factors such as equipment type, size, voltage and safety standards. Larger equipment may need multiple connections, while smaller devices typically require only one.
Common types of earthing include plate, rod, pipe, strip and earth electrode earthing. Each type has specific requirements based on equipment size, soil conditions and regulations.
Different earthing connections are used in electrical systems, including TN-S, TN-C-S, TT, IT and floating. The choice depends on equipment, voltage level and safety standards.
Earthing is crucial in industries for electrical safety, equipment protection, grounding static electricity and compliance with safety standards.
Earthing rods are made of copper, copper-bonded steel, or stainless steel. Chemical earthing enhances soil conductivity and typically involves a mixture of graphite, sodium bentonite and conductive minerals.
It's important to follow manufacturer instructions and consult with an electrical engineer for proper earthing design and installation.
More on Earthing System