About Us
Who We Are ?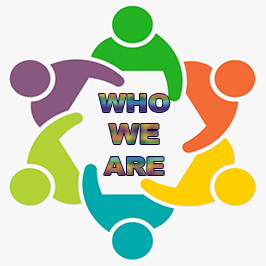 We are itsOji Pvt. Ltd., a leading company in the field of Industrial Electricals and Automation Solutions through innovative technologies. Our expertise lies in Industrial Automation, Electrical & Instrumentation, PLC Programming, Electrical and Electronics Products Installation, and support, Project Animation & Product Model Designing. We provide comprehensive solutions to our clients' requirements such as Products, Consultations, Project Planning & Execution, etc. We offer quality products from leading brands at competitive commercial value and provide installation assistance and support. We understand our clients' requirements and suggest them the best suitable and innovative solution for their needs.
Our Team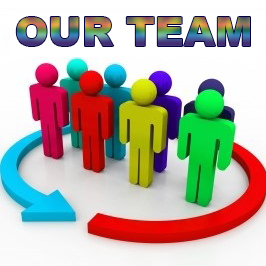 At itsOji Pvt. Ltd., we offer a wide range of automation, electrical, and instrumentation equipment, including PLC, SCADA/DCS, Programming, VFD's, Motor, Machines, and Cables. Our team of well-trained engineers is available to install, commission, maintain, and service your plant to the highest quality standards. We specialize in System Automation, Process Automation, Machine Automation, Electrical, and Instrumentation Installation, Supply Products with the right solution. We also undertake trunky projects of Electrical | Automation | Instrumentation.
Industrial Automation Solutions
We are a well-known service provider in India and have a dedicated team of Engineers and Technicians who provide comprehensive services to our clients. Our services are available in all major cities of India. We offer both off-the-shelf and custom solutions for any industry application. Our skilled control engineers can help you with any automation project that requires expert knowledge. We also offer a full range of services for industrial automation systems, including PLC/HMI/SCADA programming, commissioning, troubleshooting, and maintenance, VFD troubleshooting and maintenance, commissioning of new plant automation systems, maintenance contracts for industrial control systems, system design, technical assistance, training, system maintenance and repair, control system integration, industrial automation systems support and maintenance, industrial network design and implementation, remote monitoring and management of industrial automation systems, assistance in the selection of control systems and industrial automation equipment, Panel Designing and Panel Building, Customized Machine Modification and Manufacturing.
Our Dedication
We at itsOji Pvt. Ltd. are committed to providing our customers with the best possible solutions for all their Automation, Electrical and Instrumentation Sales, Services, and Consultancy needs. Our team of dedicated professionals strives to exceed customer expectations and ensure that they receive the best quality services.
Our Comprehensive Range of Industrial Automation Services and Solutions
We offer a full range of services for industrial automation systems, including:
PLC/ HMI/ SCADA programming, commissioning, troubleshooting, and maintenance
VFD troubleshooting and maintenance
Commissioning of new plant automation systems
Maintenance contracts for industrial control systems
System design
Technical assistance
Training
System maintenance and repair
Control system integration
Industrial automation systems support and maintenance
Industrial network design and implementation
Remote monitoring and management of industrial automation systems
Assistance in the selection of control systems and industrial automation equipment
Trunky project of new plant automation systems
Technical sales, services, and technical assistance
Panel designing and panel building
Customized machine modification and manufacturing
Electrical and instrumentation installation
Supply of automation, electrical and instrumentation equipment
Process automation
Machine automation
System automation
Sensors and actuators supply
Motor supply and service