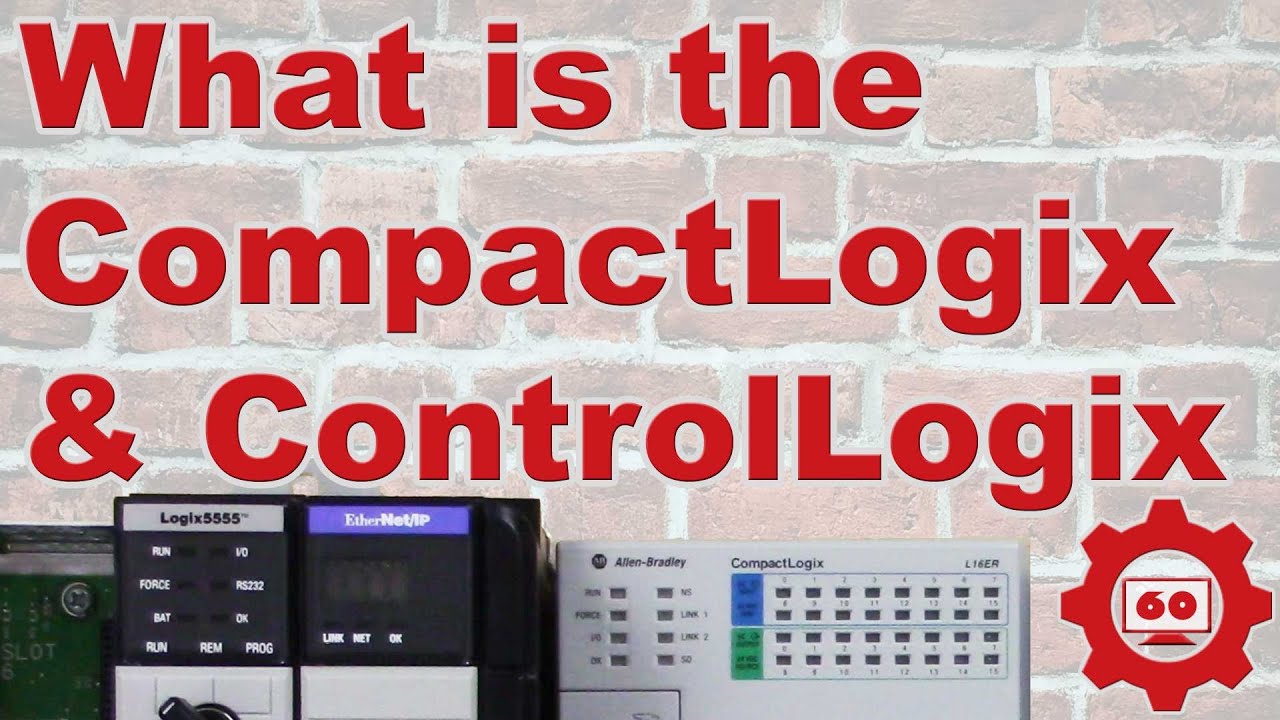 ControlLogix PLCs, manufactured by Rockwell Automation, are robust programmable logic controllers (PLCs) designed to handle large-scale automation and control applications. These PLCs are renowned for their high performance and reliability, making them an ideal choice for industries that require efficient and dependable control systems.
One of the key strengths of the ControlLogix series is its ability to excel in various applications, such as process control, motion control and safety systems. These PLCs offer a multitude of features to support such diverse requirements.
ControlLogix PLCs boast high-performance processors that enable efficient control and monitoring of processes and machinery. With their processing speeds, these controllers ensure swift and accurate execution for the tasks.
The ControlLogix series provides sufficient memory options to store program codes, data and user-defined tags. This flexibility allows users to manage and access crucial information.
Versatility is another highlight of ControlLogix PLCs. With a wide range of I/O and communication modules available, these controllers can seamlessly adapt to various industry demands. Regardless of the sector, these PLCs offer the necessary flexibility to different application requirements.
ControlLogix PLCs prioritize user-friendliness by utilizing Rockwell Automation's Studio 5000 software. This intuitive programming platform facilitates easy configuration and programming, enabling users to efficiently set up their control systems. The software supports ladder logic, structured text, function block diagrams and sequential function charts, catering to different programming preferences.
Allen‑Bradley PLC Systems
Flexibility is a core feature of the ControlLogix series. These PLCs can be customized to meet specific application needs, allowing users to mix and match I/O and communication modules as required. This adaptability ensures that the control system is precisely tailored to the unique demands of the application.
To endure harsh industrial environments, ControlLogix PLCs are designed with robustness in mind. They can operate effectively across a wide temperature range and are equipped with certifications that validate their reliability.
Safety is a top priority in automation and ControlLogix PLCs offer safety modules and controllers that adhere to stringent safety standards, including SIL 3 and PLe. This ensures that critical processes are safeguarded against potential hazards.
Integrated motion control capabilities are also a note worthy feature of the ControlLogix series. With support for various motion control modules, these PLCs enable precise control over servo and stepper motors.
In terms of connectivity, ControlLogix PLCs support multiple communication protocols such as Ethernet/IP, DeviceNet and ControlNet. This allows for seamless integration with other systems, promoting efficient data exchange and collaboration.
The ControlLogix series encompasses different ranges, modules and series to cater to diverse requirements. For example, the ControlLogix 5570 series represents the latest generation, offering enhanced safety features, expanded memory and high-performance processors.
The ControlLogix 5580 series boasts even higher processing speeds and increased memory capacity, making it suitable for demanding applications that require swift control and data processing. Other series, such as the ControlLogix 5560, 5550 and 5500, offer varying performance levels and memory options to meet different application needs.
In summary, ControlLogix PLCs from Rockwell Automation are dependable control systems designed for large-scale automation. With their high performance, extensive features, user-friendly programming, flexibility, robustness, safety modules, motion control capabilities and connectivity options, these PLCs provide efficient and reliable solutions for a wide range of industrial applications.
Copper Wires: Finolex/ 0.5 Sqmm to 6 Sqmm