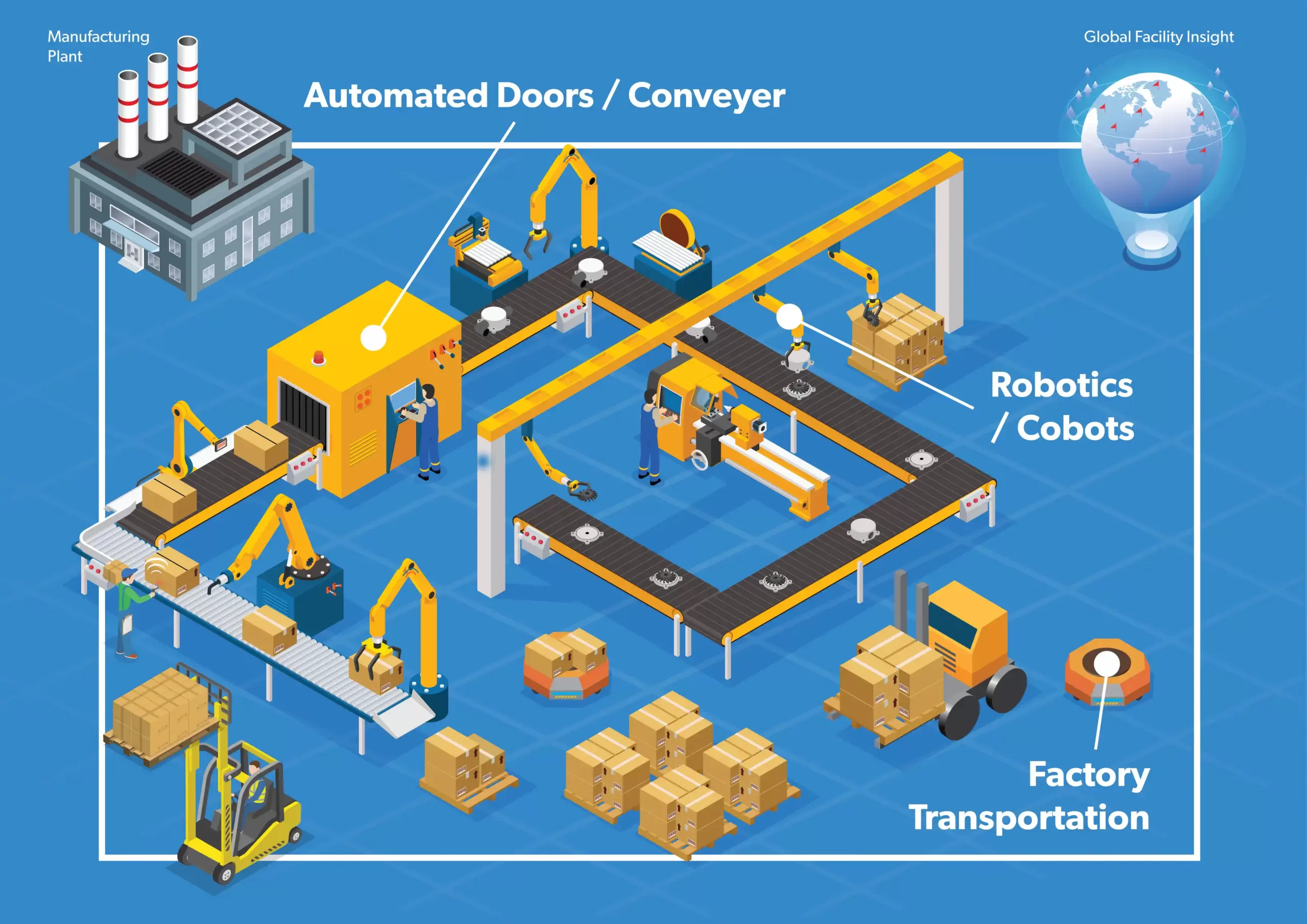 Industrial automation, the integration of technology like robotics and control systems into manufacturing, offers significant advantages. Efficiency is enhanced as automation performs tasks faster and more accurately than humans, reducing errors and manual intervention.
In the automotive industry, robots tirelessly handle welding, painting and assembly, boosting production rates. This technology extends to food processing and packaging, improving productivity.
Cost reduction is another benefit of industrial automation. Eliminating human workers in certain processes lowers labor expenses. Moreover, automation minimizes waste and optimizes energy consumption.
By monitoring material flow and utilizing data analysis, automation systems reduce waste production. It also conserves energy by optimizing equipment usage and reducing idle time.
Quality improvement is achieved through precise and consistent automation. Tasks are performed accurately, resulting in fewer defects and higher-quality products. For instance, in pharmaceuticals, dosage accuracy is enhanced, minimizing errors in drug production.
In electronics, automation ensures precise component placement on circuit boards, reducing defects.
Industrial automation enhances safety by handling dangerous tasks and working in hazardous environments. This reduces workplace accidents and injuries. In mining, heavy machinery is operated underground, mitigating risks to workers.
In the chemical industry, automation safely handles hazardous materials, protecting employees from exposure.
Flexibility and customization are facilitated by automation. Programming allows automation technology to perform various tasks, enabling customization of production processes.
In aerospace, parts are customized for specific aircraft models. In the food industry, packaging and labeling can be tailored to different customers and markets.
Ultimately, industrial automation provides a competitive advantage. Companies that adopt automation technology improve efficiency, reduce costs, enhance quality and ensure safety, positioning themselves ahead of competitors.
For example, automotive companies produce vehicles faster and more efficiently, lowering costs and improving profitability. Electronics manufacturers deliver high-quality products, increasing customer satisfaction and market share.
Industrial automation offers multiple benefits in manufacturing, including increased efficiency, cost reduction, improved quality, enhanced safety, flexibility and a competitive edge. As technology advances, industrial automation will likely play an even greater role in manufacturing processes.
Allen‑Bradley PLC Systems
Copper Armored Cable 01 Sqmm to 10 Sqmm X 4 Core/ 3 Core