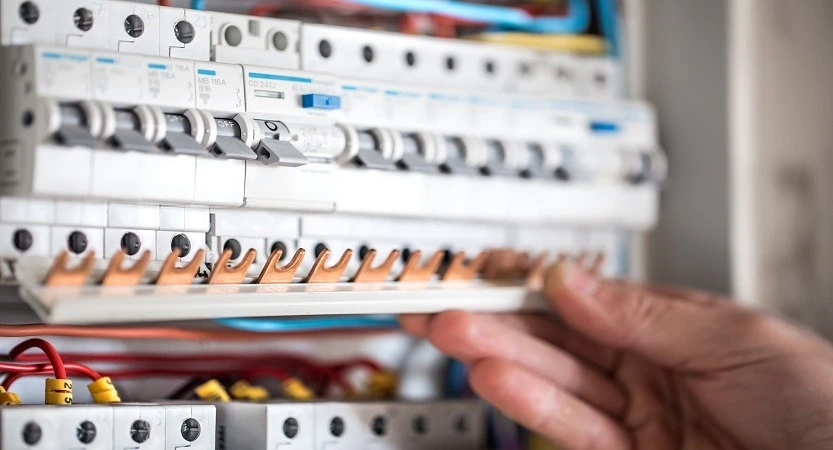 Industrial electrical panels and switchboards play an Important role in distribution of electrical power in the facility. To ensure safety, reliability and efficiency, it is mandatory to design and maintain these electrical systems.
Design Principles for Industrial Electrical Panels and Switchboards:
The design of industrial electrical panels requires consideration. This involves selecting appropriate components, sizing correctly and arranging them in an efficient manner. Components such as circuit breakers, fuses, transformers, relays and meters should be chosen based on electrical load, equipment type and safety requirements.
Control and Protection Strategies:
Control strategies ensure the safe and efficient operation of industrial electrical systems. This includes use of PLCs, HMIs, sensors, circuit breakers, fuses and relays.
Safety Considerations:
Safety to be classy at time of designing, installing, operating and maintaining industrial electrical panels. PPE, lockout/ tagout procedures, grounding and bonding are essential to prevent electrical hazards.
Testing and Commissioning:
Testing and commissioning are mandatory to verify the installation for operation. This only can ensure compliance with design specifications and correctly functionality of components.
Maintenance and Troubleshooting:
Regular maintenance tasks such as cleaning, tightening connections and replacing worn or damaged components, Troubleshooting involves identifying and correcting problems, including electrical shorts, overloading and component failures.
Future Trends and Developments:
Advanced technologies can shape the future of industrial electrical panel design. These include the integration of renewable energy sources, Like solar and wind power, smart grid technology, advanced control and protection strategies.
Understanding the design principles, components, control strategies, safety considerations, testing and commissioning, maintenance and troubleshooting of industrial electrical panels is important for their safe and efficient operation. By staying informed about future trends and developments, individuals can contribute to the advancement of industrial electrical systems, ensuring their continued reliability and effectiveness.
Aluminum Armored Cable 25 Sqmm to 630 Sqmm X Core 3/ 3.5/ 4
Cable: Aluminum Armored 1 sqmm to 16 Sqmm X Core 3/ 3.5/ 4