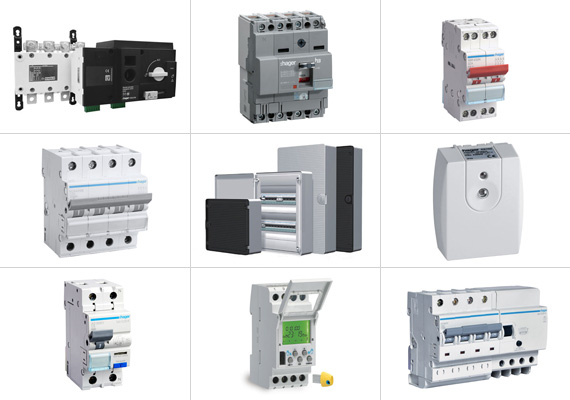 Switchgear is a combination of electrical devices used to control and protect power systems. It safeguards equipment from faults and controls the flow of electricity. Switchgear can be classified into low-voltage, medium-voltage, and high-voltage types. It can also be categorized based on construction and application, such as metal-enclosed, air-insulated, and gas-insulated switchgear.
Low-voltage switchgear, used in applications up to 1000V, includes components like circuit breakers, fuses, and contactors. Medium-voltage switchgear, for 1kV to 36kV systems, consists of circuit breakers, disconnect switches, and transformers. High-voltage switchgear, for above 36kV, includes circuit breakers, disconnect switches, and lightning arresters.
Metal-enclosed switchgear is commonly used in industrial and power distribution applications. Air-insulated switchgear is prevalent in power distribution systems. Gas-insulated switchgear utilizes a sealed chamber filled with SF6 gas and is used in high-voltage applications.
Other types of switchgear include withdrawable switchgear, ring main units (RMUs), and various classifications of low-voltage switchgear like air circuit breakers (ACBs), molded case circuit breakers (MCCBs), miniature circuit breakers (MCBs), residual current circuit breakers (RCCBs), and contactors.
ACBs are used to protect low-voltage equipment and operate using an arc quenching medium, usually air. MCCBs protect against over currents, short circuits, and earth faults. MCBs are common in residential and commercial settings, safeguarding against over currents and short circuits.
RCCBs protect against ground faults, while RCBOs combine RCCBs and MCBs. Contactors remotely control loads, and distribution boards distribute power in buildings.
The choice of switchgear depends on voltage requirements, environmental conditions, and specific applications.
MCB: Miniature Circuit Breaker
Energy Consumption Meters
Allen‑Bradley PLC Systems
More for Switchgears