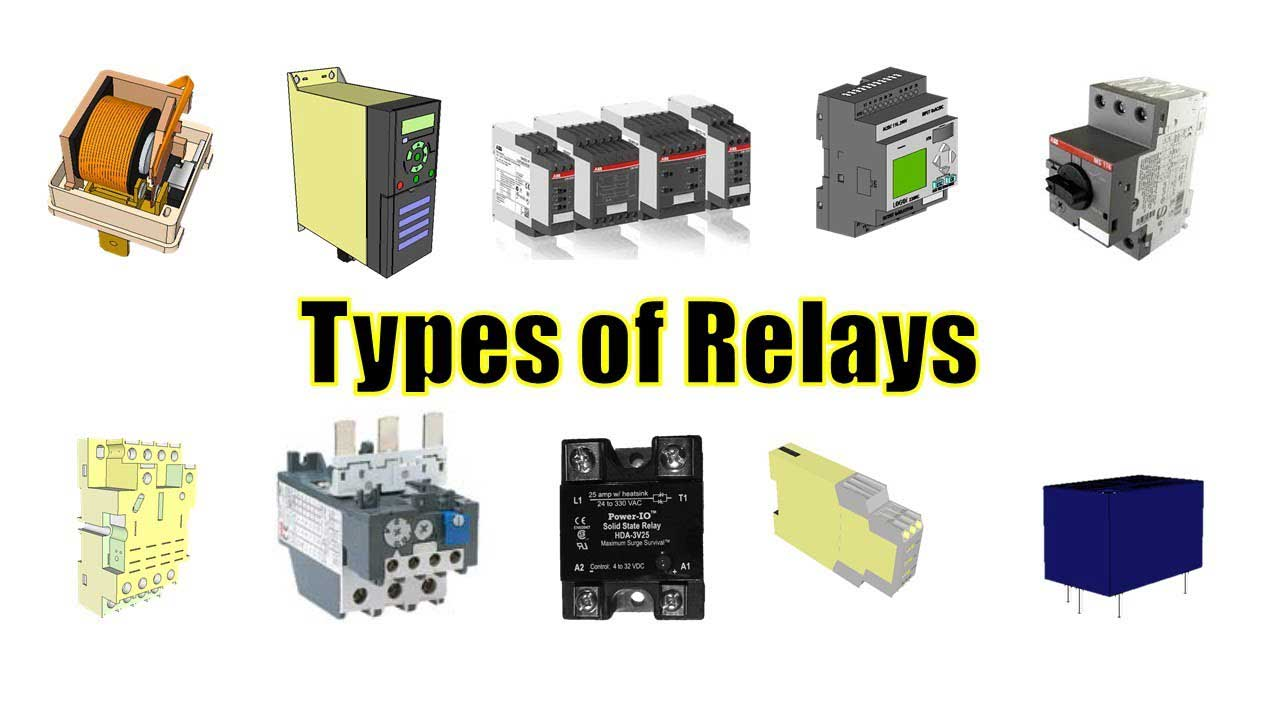 An Electrical Relay is an engineering device used to control electricity flow to the circuit. It generates electromagnet to open and close contacts and enable the circuit for current to different devices or systems. Relays are widely used in industries and automotive applications dependent on it to ensure safe operation. It controls various devices just from simple switches for complex machines. 
Different types of relays exist based on specific characteristics and applications. Common types of electromechanical relays (EMR), solid-state relays (SSR), thermal relays, reed relays, mercury wetted relays, time delay relays and protective relays are mostly used for creating complex circuits.
EMR uses a mechanical switch, SSR uses electronic components, thermal relays employ bimetallic strips, reed relays utilize magnetic fields, mercury wetted relays use mercury for contact, time delay relays control event timing and protective relays safeguard equipment.
Relays are vital for controlling and protecting electrical systems. They enable control of high voltage and current, provide isolation and protection, allow remote control, offer redundancy, provide time-delay functionality and are cost-effective compared to alternative equipment.
In automation, relays play a critical role by enabling remote control, switching devices on and off, power control, protection, redundancy and time-delay functionality. These features ensure the safe, reliable and efficient operation of automated systems.
The key components of a relay include the coil, contacts, armature, spring, housing and additional components like diodes, capacitors and resistors. components may depend on the relay type.
The response time of a relay varies based on factors such as relay type, coil voltage and load. It consists of the operating time (switching from deactivated to activated state) and release time (switching back to deactivated state). Solid-state relays generally have faster response times than electromechanical relays.
When selecting a relay, it is crucial to consider the response time based on the application requirements to ensure optimal performance.