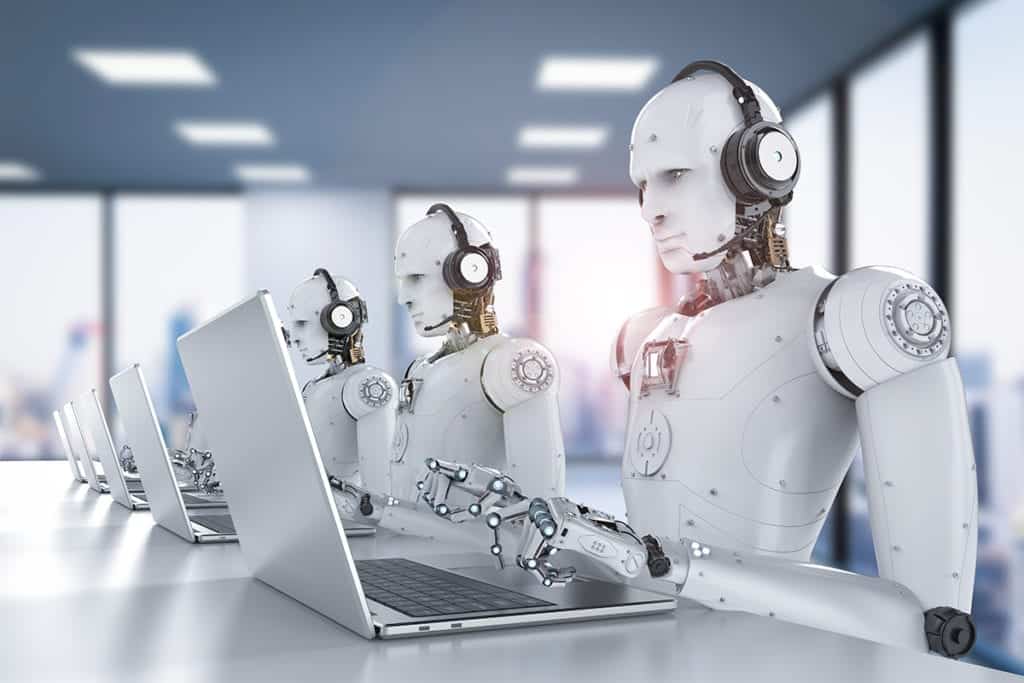 Artificial Intelligence and Machine Learning have revolutionized robotics, enabling robots to learn, adapt, and make intelligent decisions. Deep learning algorithms enhance perception systems, empowering robots to recognize objects, interpret visual data, and understand natural language commands.
This paves the way for highly autonomous robots capable of handling complex tasks in dynamic environments.
Swarm robotics, inspired by social insects, is an emerging field where robots collaborate and coordinate actions, surpassing individual capabilities. Scalability, fault tolerance, and robustness are the advantages of this approach, with applications in search and rescue missions, environmental monitoring, and distributed sensing.
Human-robot collaboration is transforming workflows, as collaborative robots, or co-bots, work alongside humans, performing repetitive and physically demanding tasks. Intuitive interfaces and safety features ensure safe and efficient interaction, benefiting sectors like manufacturing, healthcare, and logistics.
Soft robotics represents a paradigm shift, replacing rigid structures with soft and flexible ones. These robots interact with delicate objects, navigate complex environments, and conform to different shapes, finding applications in medicine, exploration, and human assistance.
As robotics technology advances, addressing ethical considerations and establishing governance frameworks becomes crucial. Experts are examining robot accountability, privacy, safety, and the impact of automation on the workforce.
Collaborations among engineers, policymakers, and society are vital to ensure ethical development and deployment of robotics technologies.
Embracing AI and ML, exploring swarm robotics, harnessing human-robot collaboration, venturing into soft robotics, and upholding ethical considerations are key to pushing the boundaries of robotics. Together, let's continue exploring, innovating, and revolutionizing the field, creating a harmonious coexistence of humans and robots that transforms industries and improves the quality of life for all.
Allen‑Bradley PLC Systems