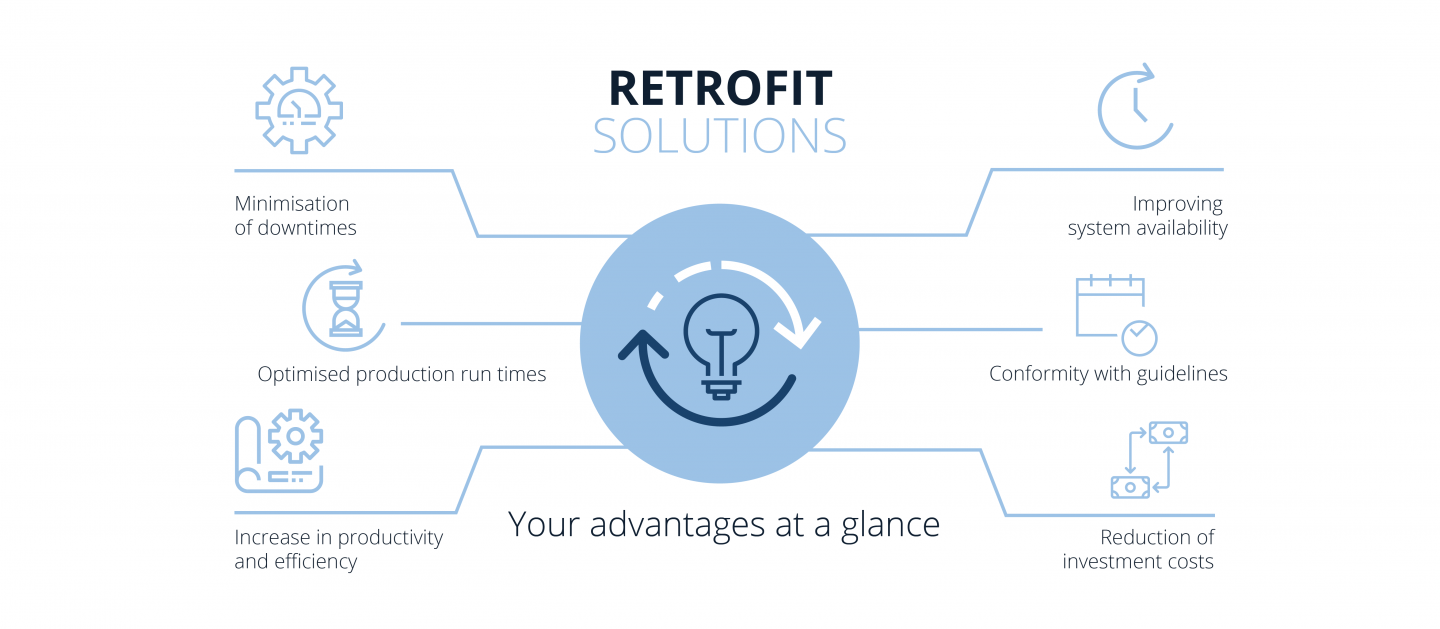 Machine upgrading and retrofitting are vital in the fast-paced world of manufacturing and industrial automation. These processes empower expert engineers to optimize existing machinery, enhance operational efficiency and improve productivity.
By extending the lifespan of machines and adapting them to changing production needs, engineers gain several advantages. Upgrading machines with advanced technologies like automation, data analytics and connectivity increases productivity, quality and safety.
Benefits of machine upgrading and retrofitting include improved performance, enhanced flexibility, cost-effectiveness and sustainability. Retrofitting improves machine performance by replacing outdated components and optimizing control systems, while upgrading with cutting-edge technologies like AI and machine learning further boosts efficiency.
Engineers can modify and reconfigure machines to adapt to evolving production requirements, seamlessly integrating them with other systems.
Retrofitting can be a cost-effective alternative to buying new machinery, improving efficiency without a complete overhaul. Moreover, these processes align with sustainability goals by improving energy efficiency and reducing waste.
Expert engineers should consider comprehensive assessment, technology selection, safety and compliance and documentation for successful machine upgrading and retrofitting. Thoroughly evaluating existing machinery, identifying areas for improvement and setting clear goals are essential.
Selecting compatible, scalable and reliable technologies is crucial, while prioritizing safety enhancements and compliance with industry standards is paramount.
Proper documentation and knowledge transfer ensure smooth operation, troubleshooting and maintenance of retrofitted or upgraded machines.
Machine upgrading and retrofitting offer expert engineers the opportunity to optimize industrial processes and stay competitive. By embracing cutting-edge technologies, these techniques enhance performance and efficiency.
However, successful implementation requires careful planning, technology selection and a focus on safety and sustainability. With the right approach, engineers can unlock the full potential of machine upgrading and retrofitting, revolutionizing industrial operations.