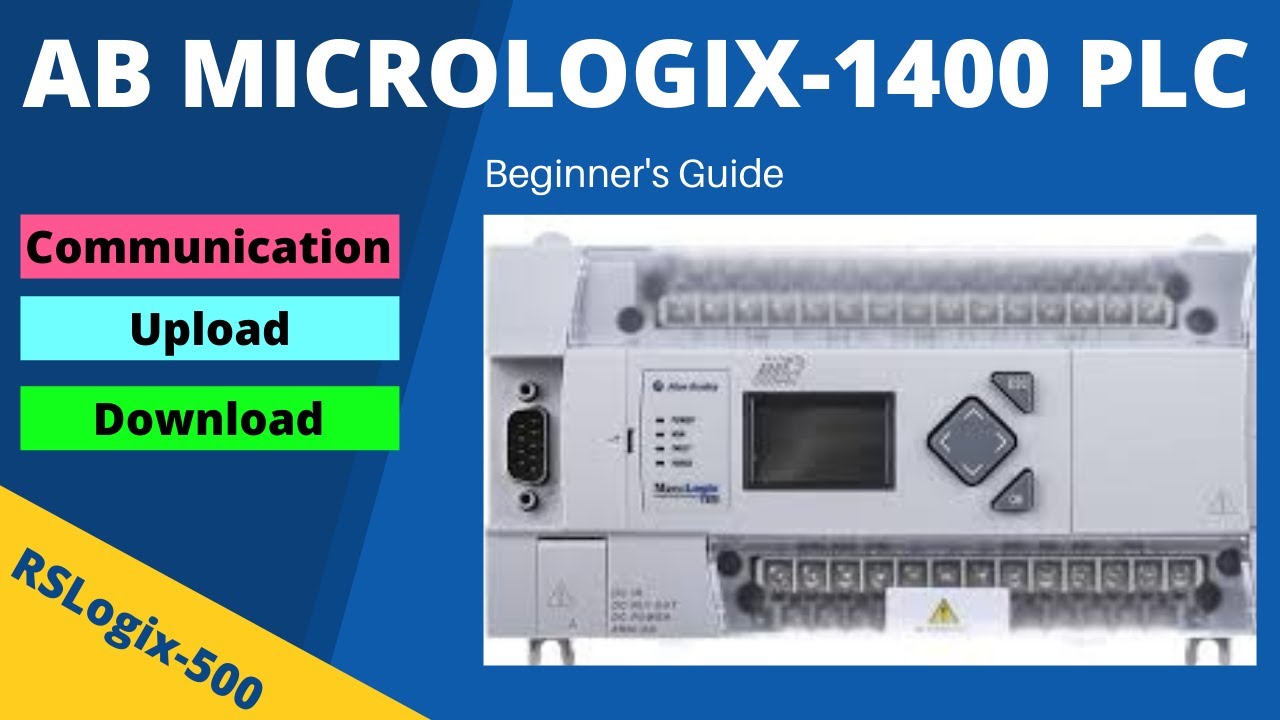 MicroLogix PLC Series designed for small to medium-sized automation applications which provide a compact, cost-effective solution and it's user-friendly.
MicroLogix PLC Features:
It has compact design Small in size for limited space, it's easily mountable on a DIN rail or fits in compact space. 
Allen-Bradley's RSLogix 500 software has graphical interface.  It supports ladder logic, function block diagrams and structured text programming.
Ethernet, USB, RS-485 and RS-232 ports available In build for communication.
MicroLogix PLC famous for Fast processing speeds, quick response to perform actions.
MicroLogix PLC has enough memory for complex applications also.
It has the capacity to integrate Analog I/O Card with it also.
MicroLogix PLC has launched series of MicroLogix 1000, MicroLogix 1100 and MicroLogix 1400. Each model has specific specifications for different types of applications and based on its various requirements.
MicroLogix PLC Technical Specifications
Processor speed: MicroLogix 1400 model offers 48 MHz processor speed.
Memory capacity: MicroLogix 1400 model provides up to 176 KB of memory.
I/O capacity: MicroLogix 1400 Model Support up to 128 Digital I/O, 08 Analog Inputs and 06 analog Outputs, This means it can has wide range of digital and analog signals for various automation and control applications.
Communication options: Ethernet, USB, RS-232, DH-485 and support for Modbus TCP/IP, EtherNet/IP and DF1 protocol.
Programming software: Use Allen-Bradley's RSLogix 500 software with a graphical interface, Which support for various programming languages.
Input voltage: Support 24VDC, 120VAC and 240VAC.
Temperature range: MicroLogix 1400 Model Operates between -20°C and 65°C.
Certifications: UL, CSA, CE and RoHS Certified.
The MicroLogix PLC series provides a flexible and powerful solution for small to medium-sized applications, reliability, efficiency and ease to use. Its features and capabilities make it a popular choice for Automation Engineers and Control System Integrators.
Allen‑Bradley PLC Systems
Aluminum Armored Cable 25 Sqmm to 630 Sqmm X Core 3/ 3.5/ 4