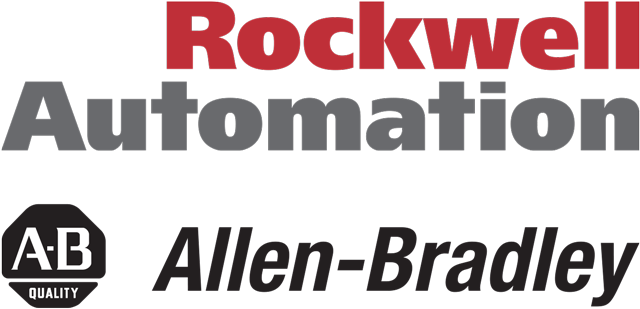 Allen Bradley is a Very famous brand in the industrial automation area, offering a diverse range of high-quality equipment and software for manufacturing. Allen Bradley Programmable Logic Controllers (PLCs), Human-Machine Interfaces (HMIs), Variable Frequency Drives (VFDs), Safety Products, Motion Control Products, Control Components and Industrial Network Products are available in the market.
Automotive, oil and gas, food and beverage and pharmaceuticals use its products and AB Provide Solutions through their channel partners.
Allen Bradley's Product Range: Allen Bradley provides a comprehensive range of PLCs, including the MicroLogix, CompactLogix, ControlLogix and PLC-5 series, Also offer HMIs like PanelView and MobileView, VFDs such as PowerFlex and Kinetix, safety products, control components, motion control products and industrial network products like Ethernet switches. Their product range caters to the diverse needs of different industries.
MicroLogix: Compact and cost-effective PLCs designed for small for medium-sized applications.
CompactLogix: PLCs with added processing power and advanced features suitable for medium-range applications.
ControlLogix: PLCs optimized for large-scale applications, providing high-speed processing, modular design and high-performance capabilities.
PLC-5: An established series of PLCs renowned for their durability, wide communication options and compatibility with older systems.
RSLogix Software: Allen Bradley's proprietary software for programming and managing PLCs, Enabling program creation, Performance Monitoring and Issue Diagnosis.
Quality of Allen Bradley: The Allen Bradley is a very respected brand known for delivering reliable, durable and flexible automation products. they commits for quality, Which reflected in meticulous manufacturing processes, rigorous testing and exceptional customer support.
Furthermore, Allen Bradley products are designed to seamless integration with third-party equipment and systems. which provide facility to easy upgrades and expansions.
Role and Responsibilities for Automation: It's a leading manufacturer of Automation components, Allen Bradley plays a vital role in the automation industry. They are responsible for designing and manufacturing automation products.
They also conduct innovation and research, provide comprehensive training and support, ensure seamless integration with other systems and comply with industry standards. Through their products and services, Allen Bradley assists companies in automating operations, enhancing productivity and achieving efficiency gains.
Allen‑Bradley PLC Systems
Copper Armored Cable 01 Sqmm to 10 Sqmm X 4 Core/ 3 Core