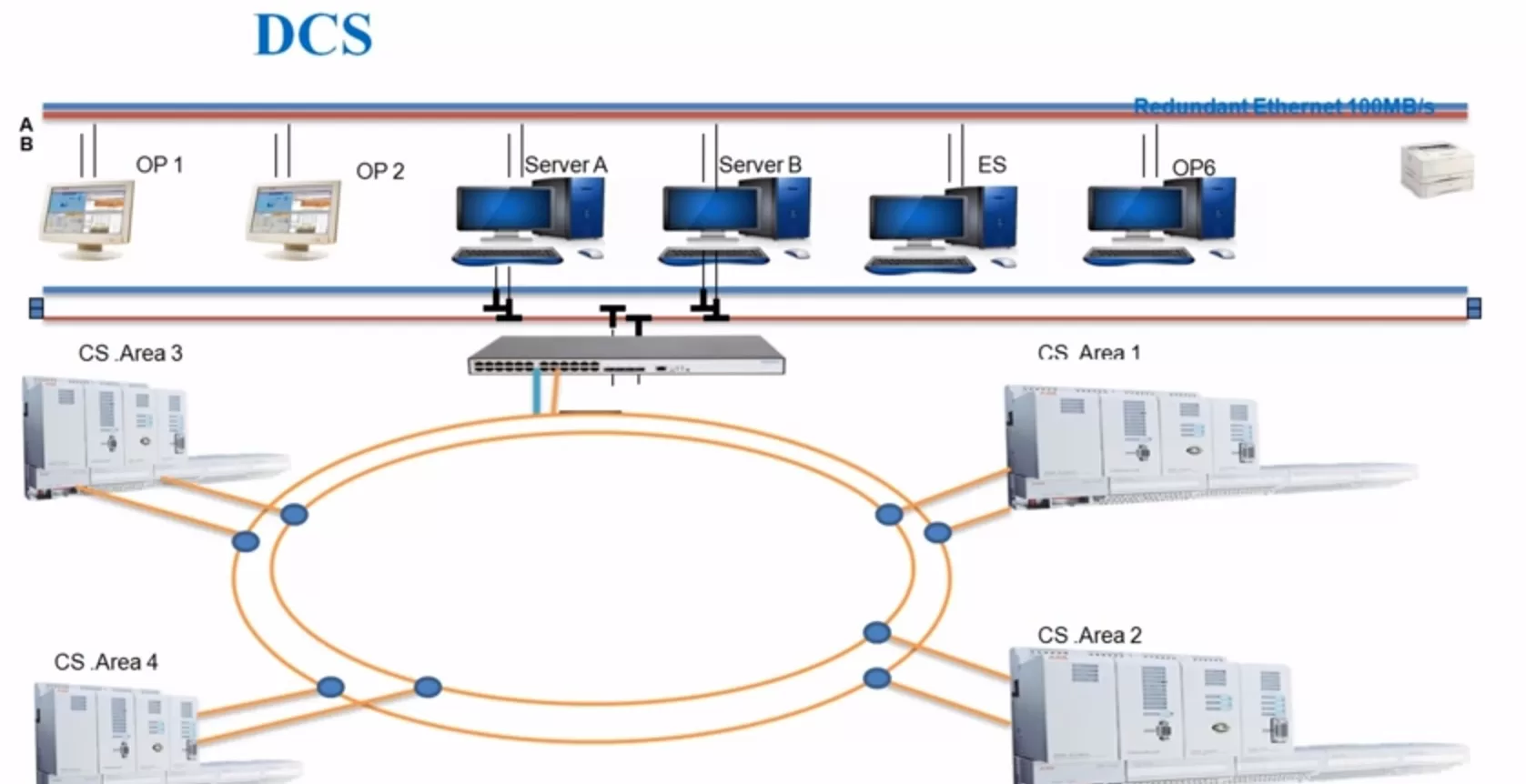 The DCS (Distributed Control System) is a computer-based control system used in industries to monitor and control variables such as temperature, pressure, flow and level. It consists of multiple control units distributed across the plant, connected to sensors and actuators. The units communicate through a network, enabling remote monitoring and control.
DCS offers benefits including reliability, scalability, flexibility and ease of maintenance. Real-time data provided by DCS helps optimize performance, reduce downtime and improve safety.
Redundancy ensures system availability and reduces the probability of failure. Fault tolerance allows the system to continue operating even during failures, with self-diagnostic capabilities.
Distributed architecture enables scalability and fault tolerance, easily expanding the system as the process grows.
Real-time data improves system responsiveness, enabling quick decision-making and reducing errors. Data logging facilitates performance analysis, troubleshooting and optimization.
DCS system architecture includes distributed control, redundancy, communication networks, HMIs, historians, cybersecurity and system integration.
Installing a DCS involves controllers, I/O devices, communication networks, HMIs, data storage, redundancy, cybersecurity, power supplies, FTAs, RTUs, distributed I/O and integration with other systems.
Some manufacturers of DCS in India are ABB, Honeywell, Siemens and Schneider Electric. They offer DCS solutions tailored to different industries, providing advanced process control and optimization.
Allen Bradley is a Very famous brand in the industrial automation area, offering a diverse range of high-quality equipment and software for manufacturing. Allen Bradley Programmable Logic Controllers (PLCs), Human-Machine Interfaces (HMIs), Variable Frequency Drives (VFDs), Safety Products, Motion Control Products, Control Components and Industrial Network Products are available in the market. Automotive, oil and…